As you might all gather by now, I am a huge hoarder of knitting patterns, especially vintage patterns from any era.
Today I am going to share a vintage 80s knitting patterns that I think is still relevant today. It makes for a great summer tank top.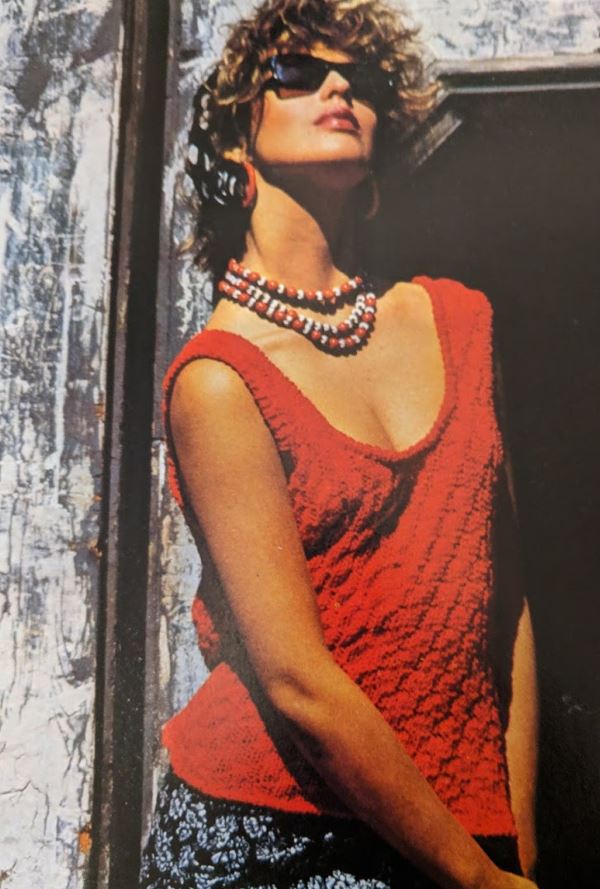 Red Vest
Difficulty: Beginner
Size: to fit bust 36 (38-40) inches
Materials Used: 4 (5-6) – 1 3/4 oz/ 50gr balls of Akala type yarn by Phildar wools and 1 pr Number 7 needles.
Stitches Used: single rib, diagonal pattern stitches to the right and to the left.

From Fancy That Magazine August 1986