Heart cables are beautiful to behold and even nicer to knit as they are challenging yet satisfying at the same time. I have put together a few free heart cable knitting patterns for you to enjoy in blankets, clothes and accessories.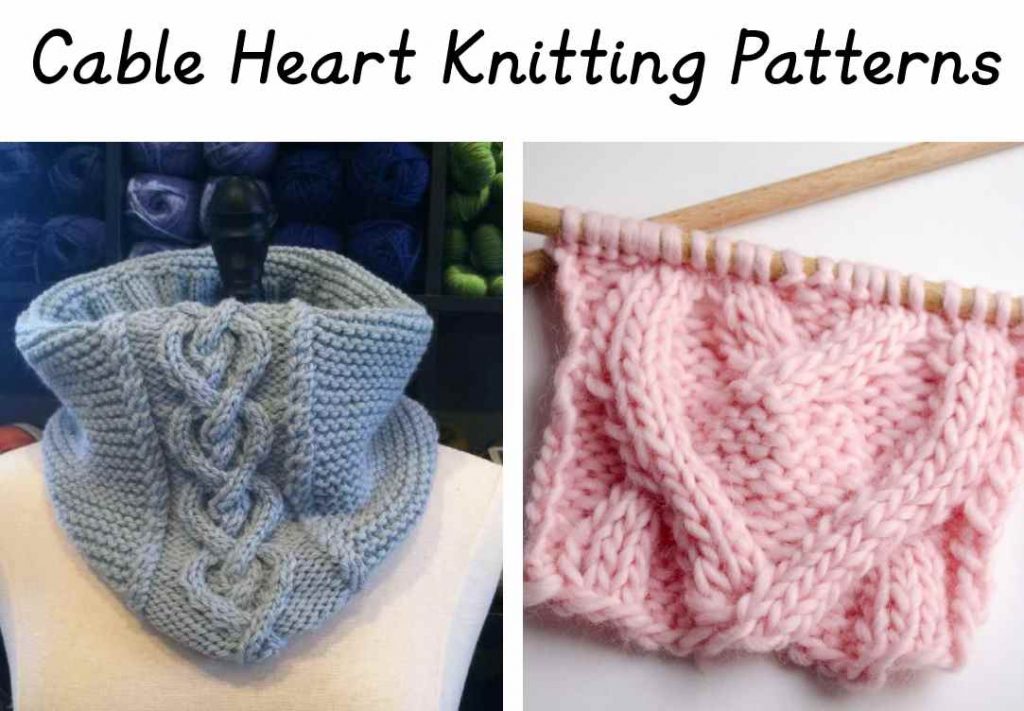 A cowl with a warm and fuzzy love theme, free pattern for a heart cabled cowl to keep you warm. This heart cable is so pretty and I like how the rest of it is in easier garter stitch and rib stitch allowing you to focus mainly on the heart centered cable. I believe this garment would look amazing in any color, I would love one in the warm orange shade of a fallen leaf for the fall.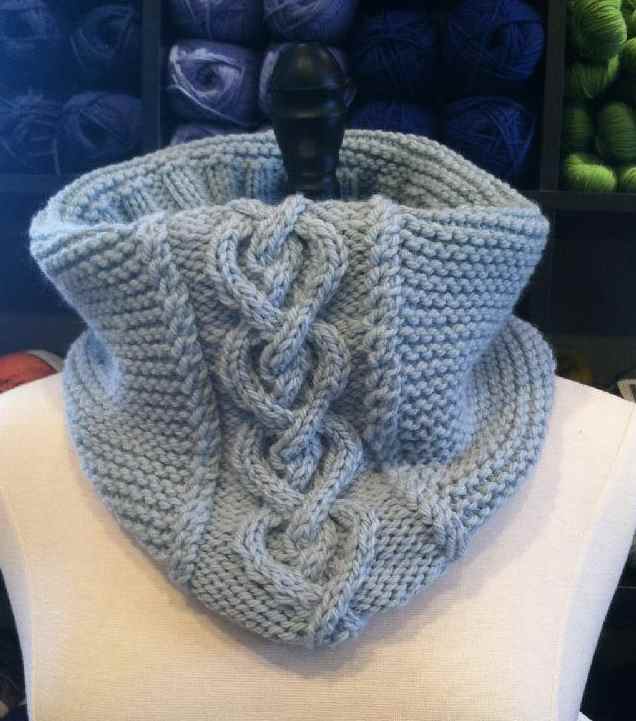 This stunning and warm baby blanket contains gorgeous hearts in among other cables! "Three cable patterns for the blanket: a central heart motif repeated three times, a cable that suggested to me a baby cradled between parents, and a simple three-strand braid. Each cable motif is set off by a "gutter" of three stitches worked in reverse stockinette." Not only does this blanket have the stunning cable heart it also has some other beautiful cables to learn.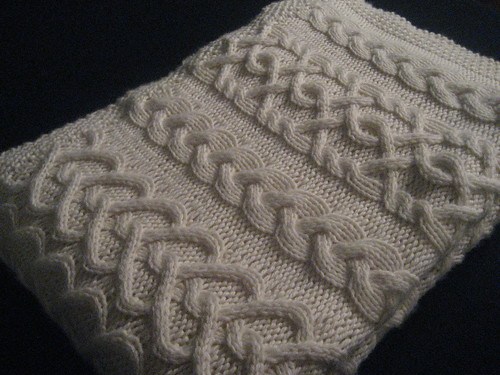 Here is a great tutorial on how to knit a cabled heart, you can incorporate this stitch into any of your projects to add style and texture. It is a good tutorial for those who are newer to cables as it takes you through the process in a very detailed fashion.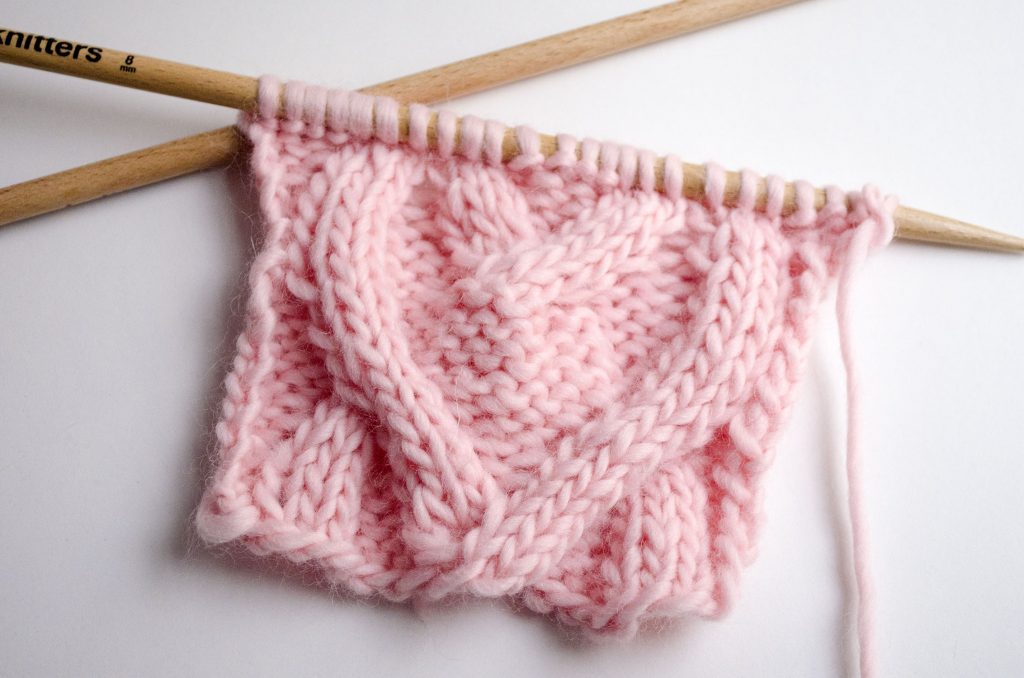 I would love to hear from you! Do you love knitting cables? have you ever made any of these patterns above or anything similar using heart cable knitting patterns? I am thinking I might try the cowl as a smaller project for myself when the weather cools!