A few of my favorite free cropped cardigan knitting patterns that I hope you like too! These are great for the fall and spring seasons.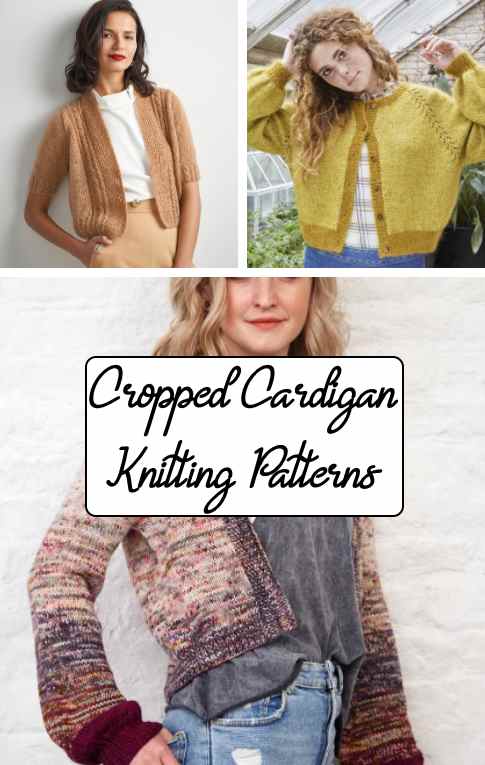 Glitter is a cropped cardigan designed by Martin Storey for Rowan Yarns with cuffed elbow sleeves and a cropped waistline for a very stylish garment. Knit from the bottom up with small details in cables and lace around the sleeve and lapel border. This little jacket is a modern take on many of the styles that I see in vintage patterns.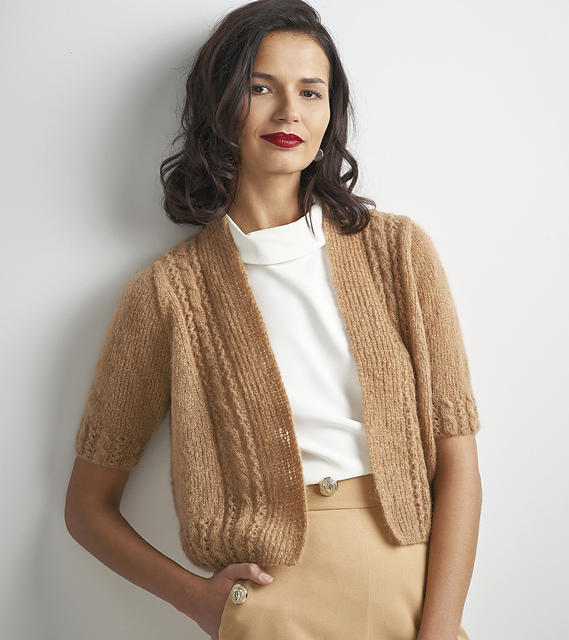 The designer tells us this about the sweet and feminine cardigan Anneli: "I love the combination of the Pernilla and Tilia yarns. This mix of yarns is both lovely to work with and lovely to wear. For Anneli I have played with this mix of yarns and framed the sweater by only using Tilia for the soft and plump rib edges. Anneli is a slightly oversized, short cardigan with deep raglan armholes. The design is worked from the top down, so it is easy to adjust the fit by extending or shortening the body and sleeves". Cute oversized cardigan free knitting pattern with a cropped waistline. This pattern is easier in terns of most of it being knit up in stockinette, would need to know how to yarn over for the eyelet raglan detail. Designed by Sanne Bjerregaard and featured in Ficolana.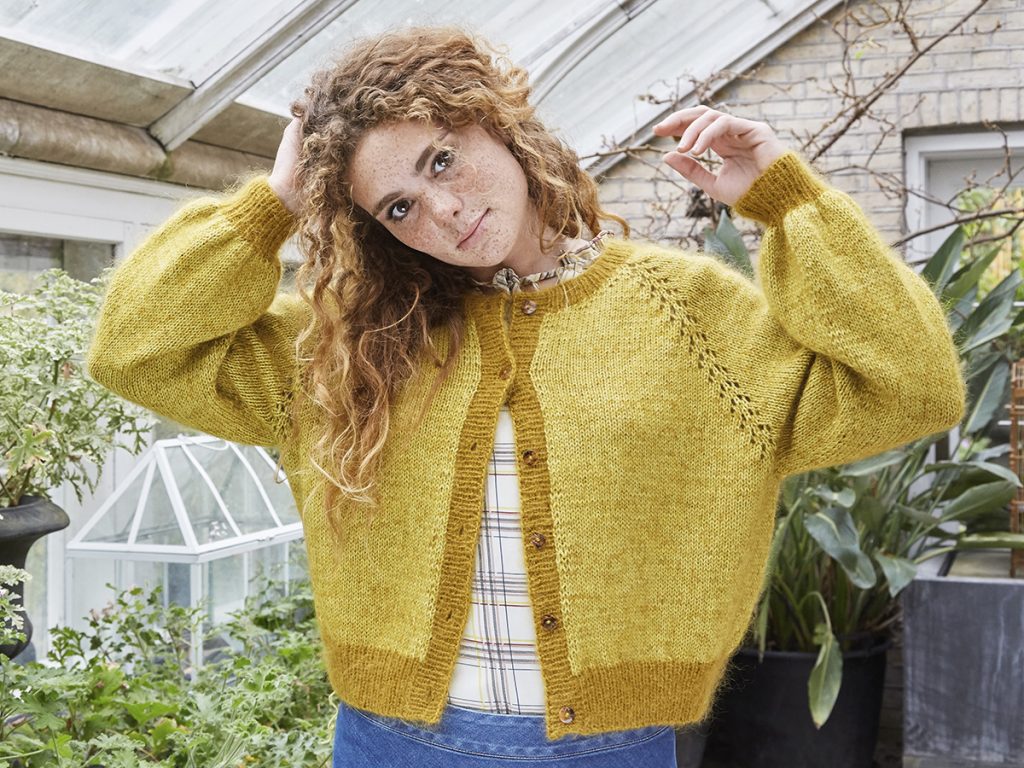 Le Pouf is a simple cropped cardigan knit pattern from Hedgehog Yarns: "Simple top down stockinette cardigan, that let's you get creative with your yarns! Find an awesome combination of colours that makes you happy! This is achieved by starting with two strands of Colour A, then you will drop one strand of A and replace it with one strand of B. After that, two strands of Colour B and so on. There is no striping with this technique and marling creates a softer transition."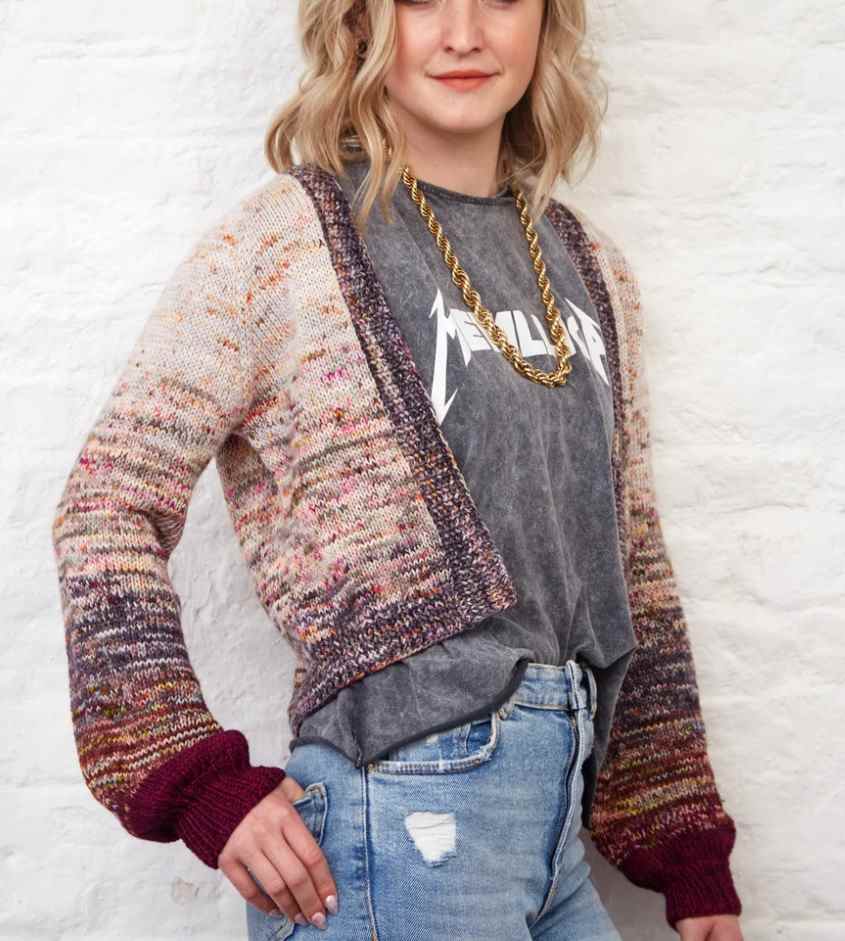 Another easy cropped cardigan with raglan sleeves in stockinette stitch with the added interest of stripes, this is great for me because I usually like to use more than one color at once.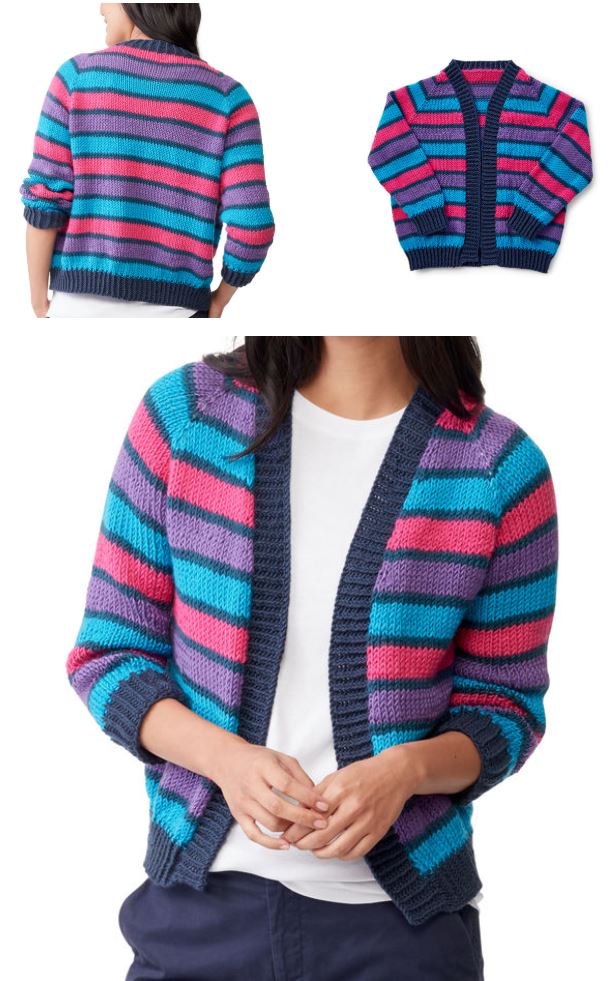 These are some of my fav free knit patterns for cropped cardis, which one do you like best? Are you like me and sometimes feel bored when just using the same color? These pieces are great as they look very versatile and would make a great addition to someone's wardrobe.